How To's For Indoor Living
How To's For Indoor Living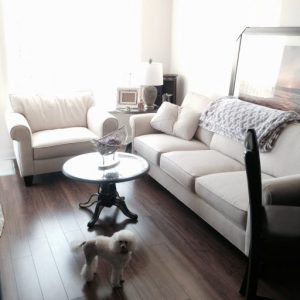 Recently I had a project challenge in my own home. I wanted to create a bar area for when we are entertaining. The layout in our home created the challenge because there really isn't the space for it anywhere. So we got creative.
I like to build and create my own DIY projects. So I took this opportunity to do just that.
I started with an old whisky barrel we got from a friend of ours. Next I sourced out some inspiration for my design, and before I knew it the idea to create a mini bar space in the dinning room was created.
After I built the shelf and installed in in the corner, I got to my favourite part of putting the finishing touches together.