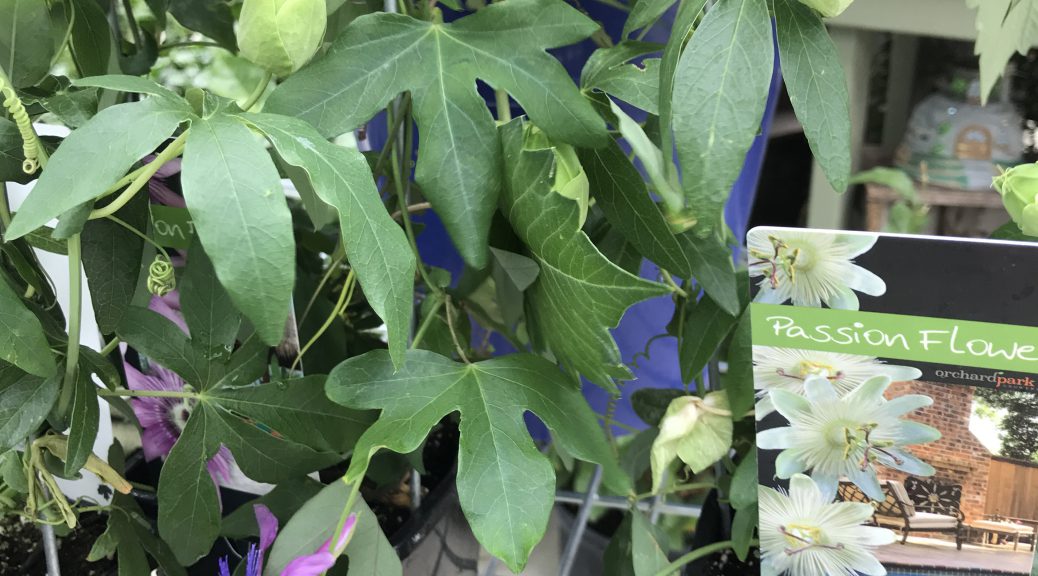 Spring is Here
Spring is Here
For those of you who have a green thumb, and to those of you who want to learn, Spring is Here… Victoria Day weekend in Canada marks the time when it is typically safe to start your outdoor gardening. At this time of year the likelihood of a frost is pretty slim. There are some variety of plants that should still be brought in at night if it is cool, but overall you should be in the clear.
Spring gardening typically starts with clearing the old and the grunge out of your gardens. Things like leafs that are left over from last fall, any signs of weeds, you may also be cutting back some of the dead strands from last years bushes and flowers. It can be a lot of work. Once all of that is cleaned up and taken care of the fun part starts.
A really big part of a well laid out patio and deck space is floral accents and pots. Every time I go to the garden centre I feel like a kid in a candy shop. Today was no different. I really like finding unique plants, something that can be a focal piece on my patio, and today I found the perfect flower.
A sample of what you can do…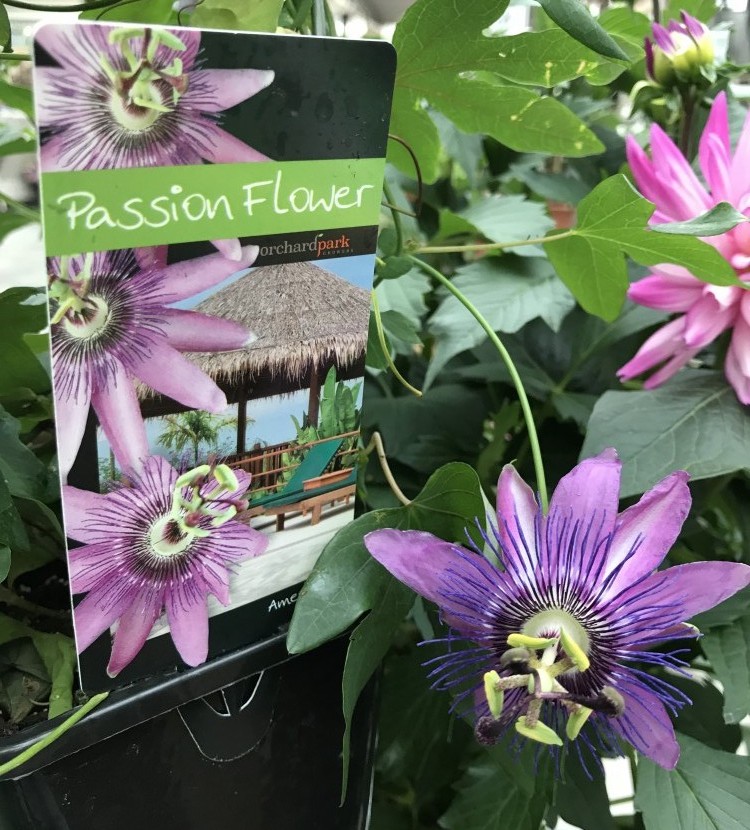 The passion flower is a climbing vine. They are found naturally grown in Mexico. As a tropical flower, they don't do well in colder weather. This plant thrives the best in a warmer terrace or patio, they are great for a sun room if you have one, or you can even grow them indoors if you have a good sun spot in the home.
I love the look of tropical plants…
If you are planning on leaving the plant outdoors permanently then make sure you are planting it along a fence or against a trellis. If you want the plant to survive the winter it is important to make sure you insulate the base of the plant, a good layer of mulch is a great way to do that. This plant can grow up to 20ft in one growing season, so the winter will help keep the growth under control. Like many vine like plants, you will want to cut back all the dead sprouts in the spring giving it a chance to grow again. You will notice it sprout again and soon become a wonderful full vine filled with flowers in no time.
Oh and one more tip, don't forget to fertilize. An outdoor plant will do well with fertilizing two to three times in a season.
Now there is always a risk that the winter frost may damage the root system and the plants will not return. If this is a concern for you, and you are able to keep the plant in a pot and take it in and out as the weather permits, that would be ideal. This is what I have chosen to do. 

To do this you will need just a few things…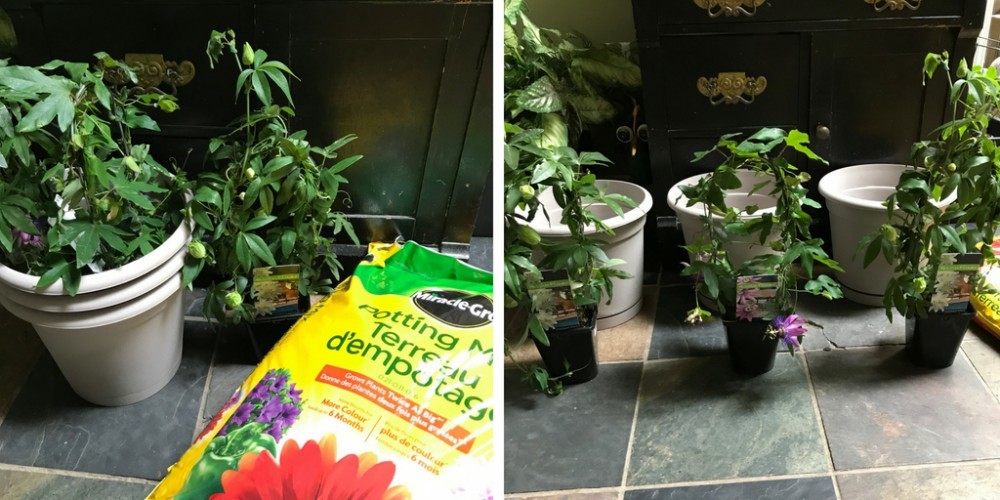 The pot you will want to get can be modest or large, typically when repotting a plant you want to choose a pot that is suitable for the plant size, if you repot into a pot that is to big to quick the root system will take all the nutrients from the soil to grow out instead of the plant being able to take some of that nutrients to grow up.
When starting to plant you will want to make sure the pot is filled about half way with the fresh potting soil, then carefully removing the plant form the container it comes from, place it in the center of the pot. If you are having troubles getting the plant out, squeeze the container a bit to compress the soil so that you are able to get the plant out smoothy so you arn't damaging any of the root structure.
Once removed add the plant to the centre of the pot and the fill the pot around the plant with the fresh soil. The soil I choose was a miracle grow potting soil. This is a soil designed for repotting plants, giving it fertilizer and moisture so it can grow just right. Now there are many brands of potting soil available at the garden centre, you are welcome to choose whatever you feel comfortable with. Its ok to choose one thats on promotion, I know I did.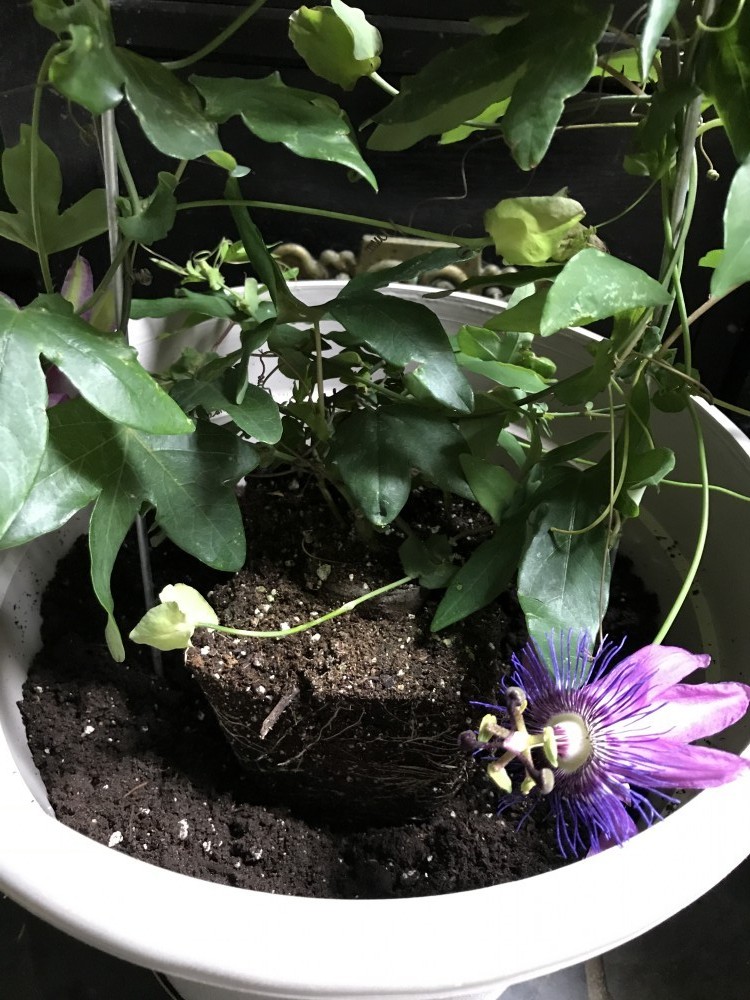 When you are done planting the flowers you are able to place them outside where you feel they will have the impact you want them too. Since it is just May I will only be putting the flowers out during the day to get the bright sun, at night they will be coming back in. Since it is a vine plant it will want to grow up a trellis or fence, so there will be a time when you wont be able to get the plant in and out. At this point we will be into the summer and the weather will be favourable for this plant to flourish and grow.
On my patio I have three exposed corners, I will be using these potted plants to frame in the deck and some color. The fact that in a single season this plant can grow 20ft makes it perfect for what I need it for. Cant wait for it to be in full bloom… Oh right the blooms, this plant will bloom from May – Oct.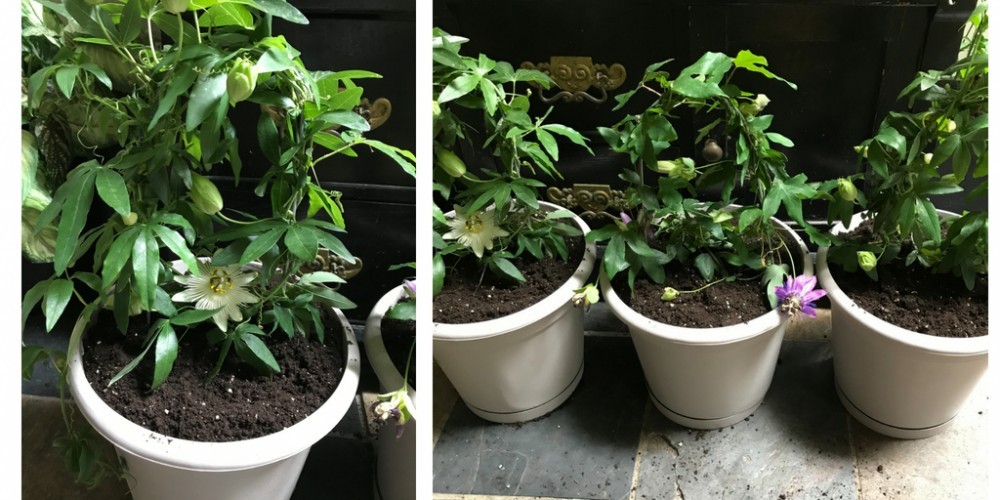 In the fall ill cut the plant back before I take it in, it wont flower over the winter, but it will stay healthy until next year when I can bring it out again.
Your patio needs will be different, of they may be the same, whatever they are make sure you choose something that speaks to you. You are creating an outdoor oasis, a place you will retreat too, entertain in, a place in nature you created. Make sure it is a place you want to be in.
How much did I pay?
Cost is always a concern. The total bill for the plants, pots and soil today was $88, not to bad at all. For that price I got three plants that have the capability of climbing the posts around my deck and reach the top of the frame, they will fill out nicely. I cant wait.
Planters for your deck can get really expensive, especially the ones that are pre done for you. Be mindful of that, have a budget in mind and work to stay within it. Trust me, I know it can be challenging, but when you find a way to have the perfect decor solutions for a price that doesn't brake the bank, it starts to feel like winning.
Rcap on the shopping list…
When choosing a pot you will want one that has the ability to drain any extra water.
The example here is very similar to the one I got, its a 12″ pot that has a tray at the bottom to trap the extra water. I found this one on amazon.ca  for $18.22, you can click on the image if you want more information.
I chose a neutral color because the flowers I bought are very vibrant and unique, I wanted the flowers to be the focus and not the pot. You can get what ever color you feel will add the most to your deck. Again don't forget, you want a pot that isn't to big, you want the flowers to grow up not just out. You can always repot into something bigger as the plants matures.
Get your fertilizer, flowering plants need fertilizer, 2 to 3 times a flowering season is usually good enough. There are many brands out there available to you to choose from. Miracle-Gro is a pretty popular go too for most gardeners.
This is example is $9.88 on amazon.ca if you are interested in checking it out. I didn't get any fertilizer this trip to the garden centre as the soil I bought already has plenty in it. I wont need it until later in the season. Again there are many brands out there available, I just chose this one for my purposes.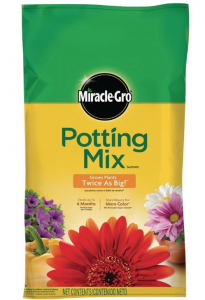 And last but not least, your potting soil. This is what I got for my plants, again you can choose whatever you want from the local garden centre.
I chose this soil so I didn't need extra fertilizer right away. Just make sure you get a soil suited for flowering plants, there are so many varieties available now a days.
There are many things left for my back yard projects this year, I will be sure to share them with you. If you have any your working on Id like to hear about them… Leave a comment below and lets talk about it.