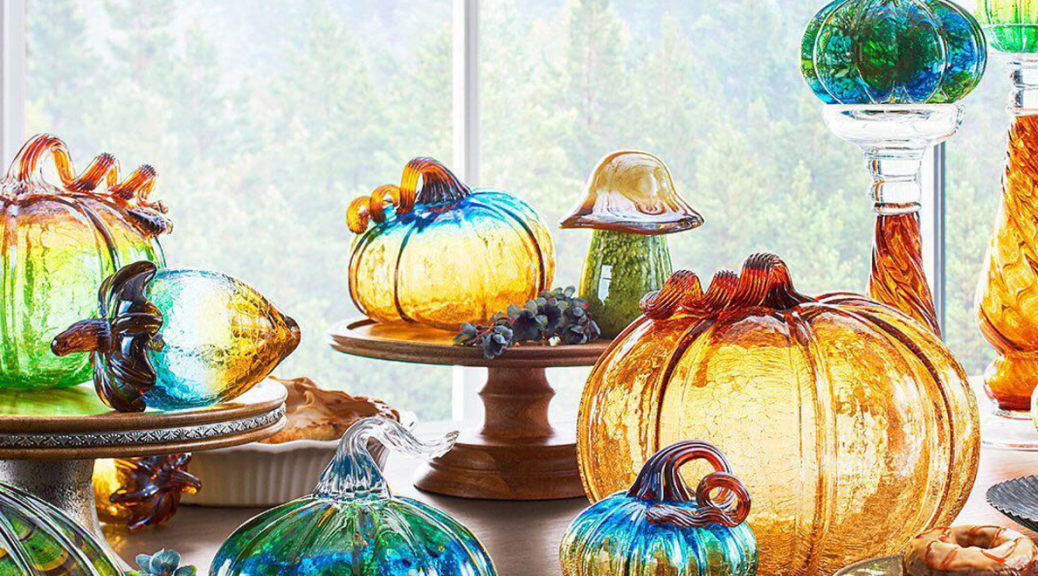 Refreshing Your Home With Fall Decor
Refreshing Your Home With Fall Decor
I'm sure you have begun to notice that the weather is starting to change… Leaves on the trees are changing, nights are getting cooler and all the wonderful colours of fall are starting to pop up in stores.
Time to refresh your home decor!
This shouldn't be stressful, this should be a fun time. I like to start by going out and seeing what new trends are out for this year. Just because it is a new year doesn't mean everything in decor has changed. Some trends from last year are still popular and others are a fresh new twist. See what you like, take some pictures, check out some prices and then head back hm to make a plan.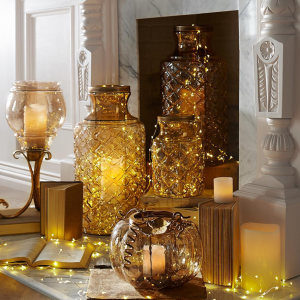 The next thing I like to do is pull out my decor pisces from last year and see what I have. It is so easy to forget about what you used last year in your home, so I like to hold off shopping till I check my stuff out first. I have learned my lesson, I did things the other way around before and ended up having way more then I needed, and then had a hard time deciding what to keep and what to give away…
Once you have pulled out last years decor pull out everything and see what you can use this year to create the looks you saw and liked while on your pre shop. Reference your photos to see if anything is missing, work through your budget and then make a day or two to go out get your new decor items.
A really important thing to remember… Updating your decor does not mean changing your furniture, window dressings, area rugs and furniture… That can be really expensive. Yes there is a time where you may want to update your spaces in your home, and I would suggest to do this room by room to balance out the cost. What we are talking about here is just freshening up and getting ready for a new season.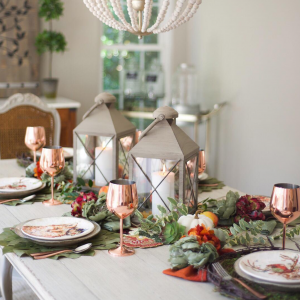 Lets take a look at some things you may be able to reuse, and others you may want to pick up to refresh the space….
Lanterns have been a big decor element from season to season, they are great for every setting, and can be reused for your fall set up..  If you have a few in your home, keep those out. If you don't, lanterns are available in a range of sizes from a small table size all the way up to larger floor styles. Transition them into the new season by adding garland, or my favourite, string lights. If they are currently empty, adding a battery operated candle is also a great addition to the look.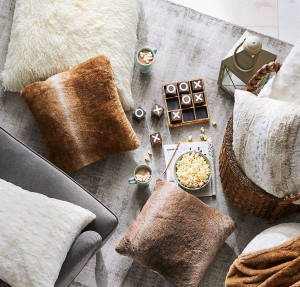 Fur fur and more fur… fall and winter fashions are all about cozy and warm. Adding fur cushions to the couch or chair, and maybe a knitted throw will really help you with achieving the layered and cozy look that fall is really all about. Choose colours and tones that can add a contrast to the colour palate. You want the items to make statement not just blend in.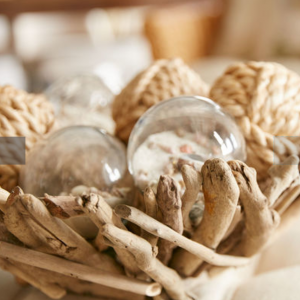 In my family room I have a large coffee table, I recently got a large wooden bowel like the one above. Its been a great addition to the space. Every season I change the decor pisces inside. In the spring I do flowers, in the fall I use decorative balls and other seasonal items to help set the tone. I got mine from Pier One Imports, they also have a great selection of decorative balls and flowers that you can use to create your seasonal looks.
Mantles are another great place to create a seasonal refresh…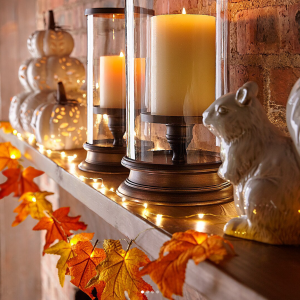 Decorating the mantel is one of my favourite parts to my seasonal refresh, there are just so many things you can do. In my home I decorate within the rustic chic theme. I use candles, wooden elements with string lights, lanterns, fur, and crystal accents to achieve many of my looks.
There is so much out there that you can do. Just like with any theme, choose a look you like and stick with it, if you start to introduce other elements it will change things up completely, or worse you may end up with conflicting looks. The great thing about most stores now a days is that they create spaces that capture different themes for you, this will help guide you in the right direction if you have some concerns.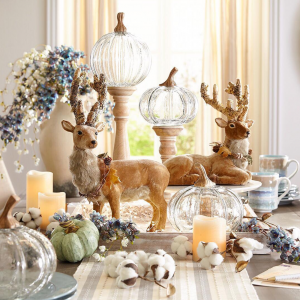 One last place to look at is the kitchen or dining room table. With the fall season comes the never ending dinners, and they are all indoor and in most cases feel more formal then your outdoor season you just finished.
When starting with your table settings the same basics apply as with the decor items throughout your home. Do some pre shopping first to help with the inspirations and then see what you have and home you can use and make a list of the things you will need to pick up.
If you want something simple, a nice table runner and some decorative plate trays are a great start, maybe even create a small centre piece with a few candles and a glass pumpkin. If you are someone that wants a more layered look, start with the same foundation elements and build off of that adding colourful cloth napkins with seasonal napkin holders. depending on the size of the table you can do a large centre piece in the centre and add a smaller one on either side further down the table. You can really get creative….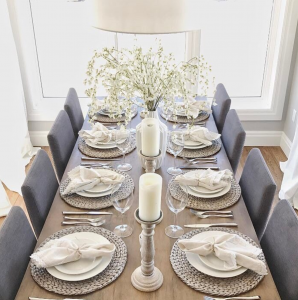 As your setting out all the great new decor pieces and reusing some of the old be sure to store your spring and summer decor elements safely for next year. You never know what you may want to use again, and there is no point on spending extra money each year if you don't have too.
Happy decorating… Let me know your projects are going and if you need nay help… Leave me a comment below, would love to hear form you.