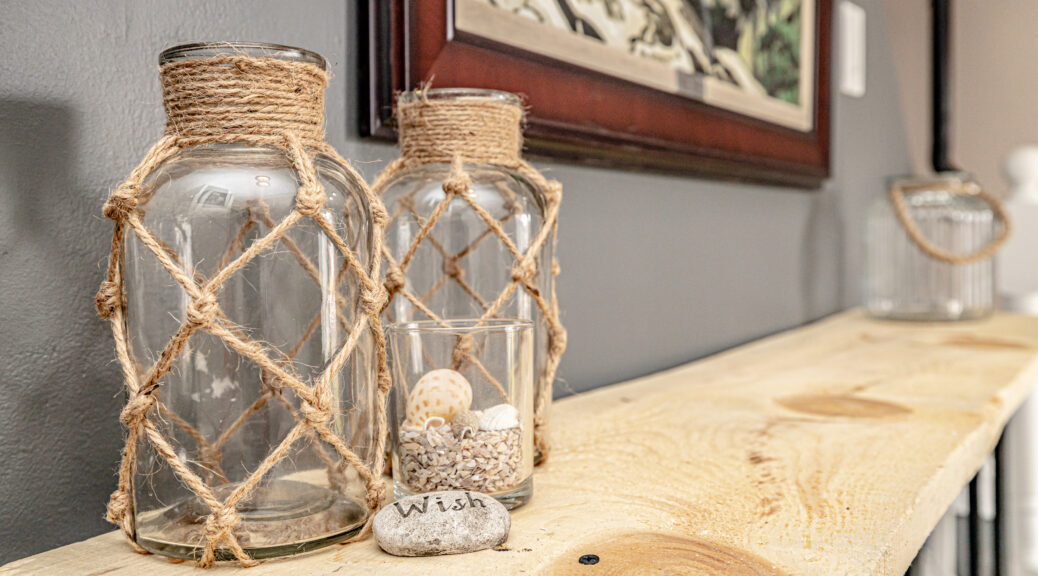 Renovating to Sell Your Home
Renovating to Sell Your Home
Most people live in thier homes for 5-10 years before deciding to move. Most people when buying a home start with a long list of things they would like to do to the home to make it their own. Some of that list gets done and some of it does not. The result in many cases is a home that's been loved and lived in, in the middle of a to do list and outdated. 
When your the buyer you want to save money everywhere you can, when your the seller you want top dollar for your home so you can re-invest it or take money out of the sale. 
One of the biggest challenges a seller has is the choice between selling their house as is or investing some money to update and renovate in hopes to sell faster and get more money out of their investment.
There Are Smart Changes 
There are things you can do to your home that are smart investments and things that won't give you the return you would hope for. In relestate kitchens and bathrooms really do sell a home, and curb appeal is what drives the buyer to check the listing out. For the purpose of this post we are going to focus on what you can do to the interior of your home in order to maximize your investment.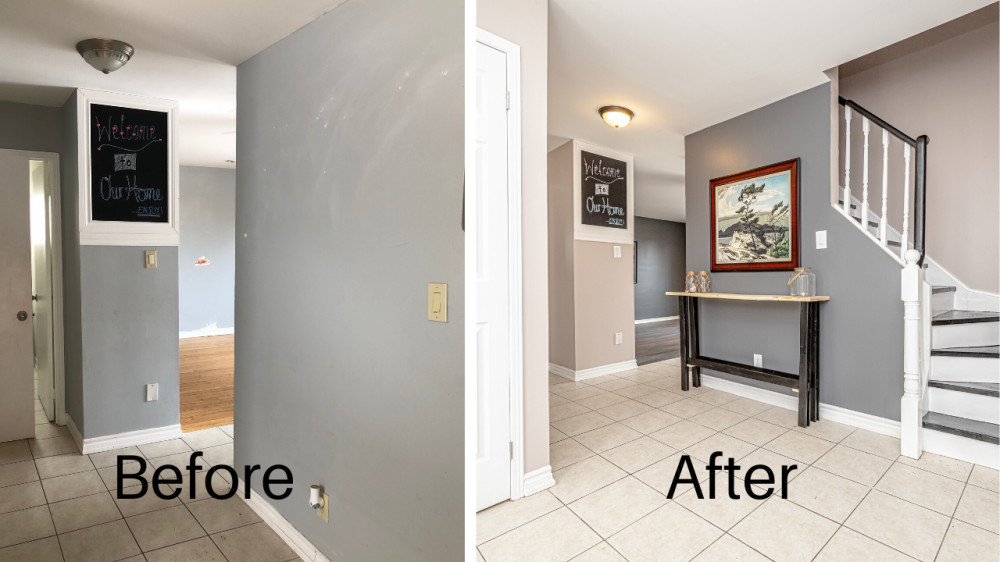 When coming up with a design plan I really like to start with a walk through. I'm looking for things that may need to be changed or updated, and I put them all on a list.
Once I have my list put together I then put the items in order of most important and items that will have the largest impact. A big go to for me is painting. It's is amazing what a fresh coat of paint will do. I also like to include ceilings and all trim work with the painting project 
Most of the homes I stage or renovate for selling almost always get a fresh coat of paint. I then work down the list adding prices to each item and then a total at the bottom.
At this point I'm ready to price out and plan the project. I talk to my clients about my findings and find out what they are comfortable with spending on the renovations and updates. I give them my opinion on what my non negotiable would be for the most minimal impact and where I would like to see the project go for the best result.
It is not necessary to make your home look like something off of one of those house fliping shows on HGTV. Of course if you have the budget to do it, you can make a great profit. I do find howeve most of my clients like to find themselves somewhere in the middle, not completely done to the top, but not left as is on hopes of getting the money they want. 
The Project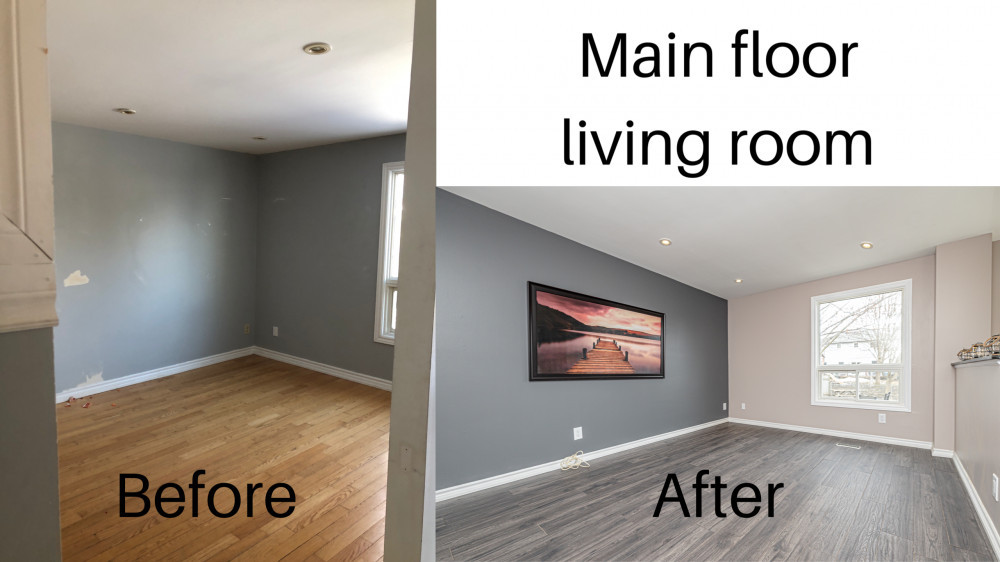 Once you have a budget figured out, I like to have a bit of a just Incase find set aside, and you know the scope of the work, you can set out your timeline and schedule. 
The schedule will be different for every project. I will say, if painting is involved it is usually what I start with. Mainly because painting is something you don't always want to do after for example replacing the floors, or putting in a new back splash.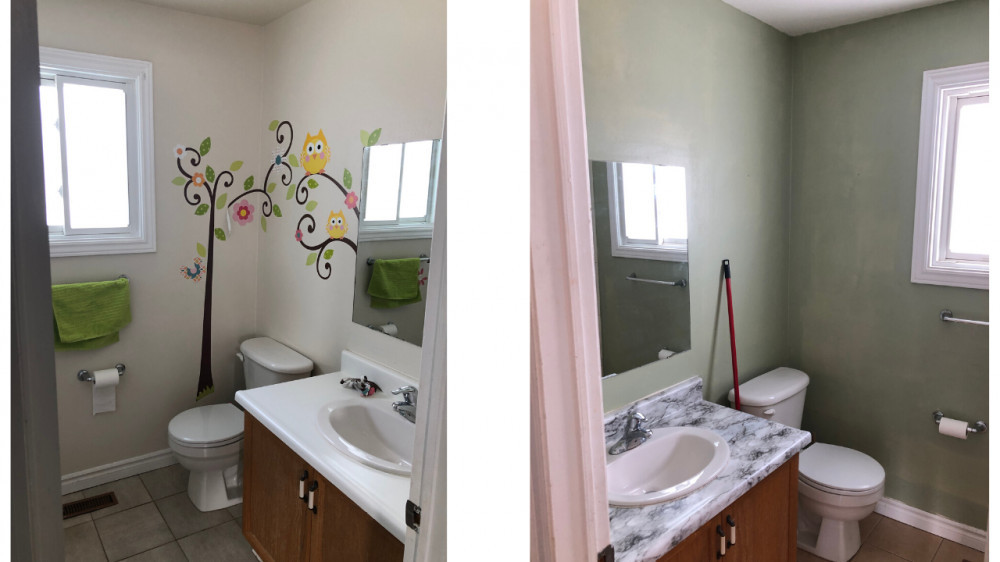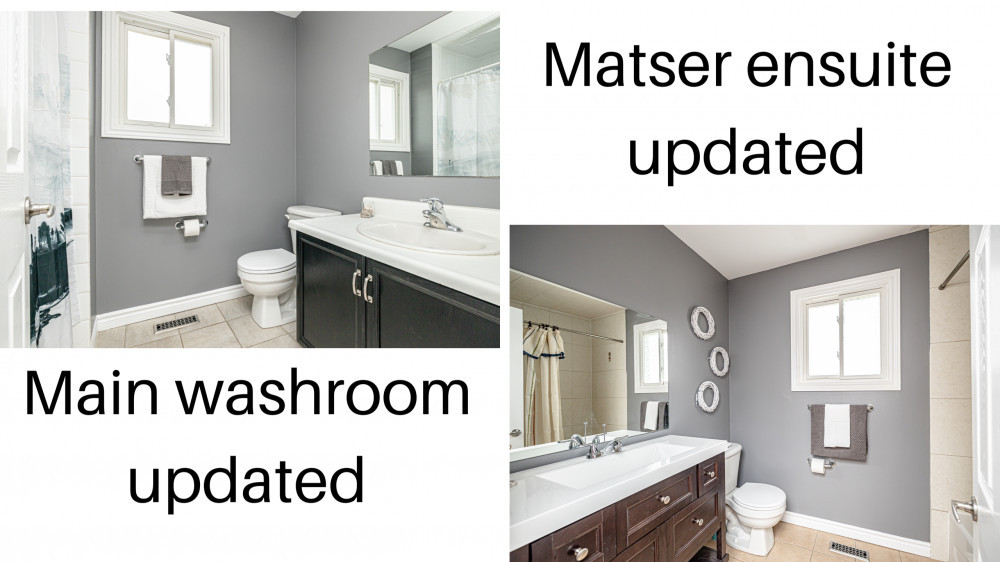 The use of a fresh and neutral color palat is key. When you doing a home for the buyer you don't want to go to bold and over the top. You want to do enough to make the home stand out, but not to much that the potential buyer feels like they will have to redue things when they move in.
Note: a buyer will always inflate the cost in their minds to do the work then what it would actually cost… 
For this project the cost to the seller was just under $10,000. We chose to update the following 
Pianted the entire main floor and upstairs including ceilings and trim.
Changed all the lights fixture on the main floor and upstairs 
Replaced the floors in the main living room spaces and dining room
New doors and hardware
New vanity and morror in the main floor powder room
New vanity in master en-suite 
Cabinets painted in upstairs main washroom
Shelving updated in closets and laundry room 
For this project we didn't do any work outside. The recommendation was simply to put fresh mulch in the gardens and keep the lawn manicured.
From start to finish the project took 3 weeks. In the end the seller was able to increase their profits by $25,000. If you ask me, not a bad trade. Spend just under $10,000 to male $25,000 a month later.



When your doing updates to sell the home it is so easy to get ahead of yourself and want to do things you would love in the home. Remember just because you love it doesn't mean your buyer will. The more you can appeal to the masses the better chances you have on selling your home faster and for fair market value.
We easily could have competed the list above and added added a back splash to the kitchen, new tiles on the main floor, new floors upstairs, new vanity in the main upstairs bathroom instead of updating it with new hardware and restraining the doors. We could have continues with opening up the stair case and put new railings in, alongs with a new kitchen sink and appliances. Of course all of these things and more would have looks great, but the cost of those additives would not have held up in the market value and the client would not have seen the same percentage of return. 
There is a fine line between what will give you the most value for your money, and what are additions that are great but not necessary. 
Overall the client was very happy with the way the home turned out. It's had a lot of showings and some great feedback right off the hop. The house was sold within a good time frame and the client was able to get more from their investment.
If you have ever thought about doing some updates to help sell and stage your home but need help getting started please leave a comment below or email me directly. I would love to help you with your project. If you have one on the go please share it with us. I'm sure there are lots of readers that would be interested in see what are you too.