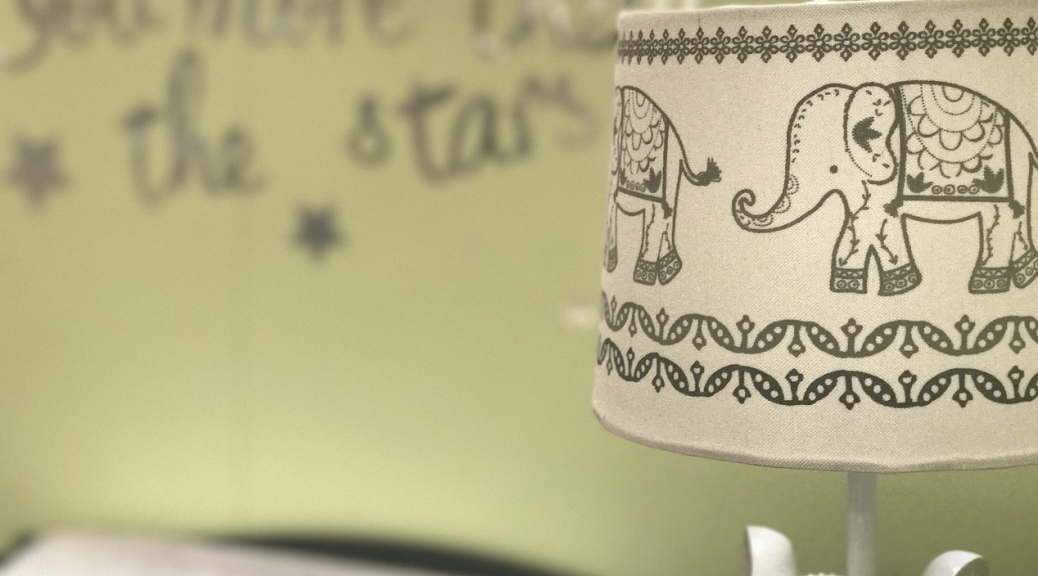 Creating a Baby Room
Creating a Baby Room
My Cousin recently announced the wonderful news of his fiancee being pregnant. The entire family has been really excited for the new addition. My sister and I were out shopping for the baby shower and I realized how over whelming it can be. There are so many colours, and designs, choices and brands… Where the heck do you start?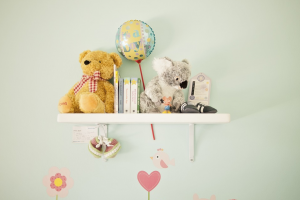 I was inspired to write about some decor tips in creating a baby room. It is so easy to get ahead of yourself, and before you know it you have a pile of things that don't work together, but are just so cute you can't seem to let them go… So before you get out there and start shopping do some research..
Start with a theme, choose a theme that you would like to build your baby room around. This will help keep you focused. Something else to keep in mind, choose something you will be okay to live with for a couple years. Until they turn about 3, and then you can refresh it into a new theme that suits their age and favourite things.
Within the theme there will typically be a few colours you can pull from it. That is a great place to start when choosing a wall colour and accent pieces. Wall stickers and stencils can be a lot of fun. Wall stocker are great, they are super easy to apply, they come in many different these and colours and they are pretty cost effective. I found tones of great ones on amazon.ca if you wanted to check some out. There are so many options to choose form, and because it is easier then trying to paint a stencil you may enjoy the project a but more.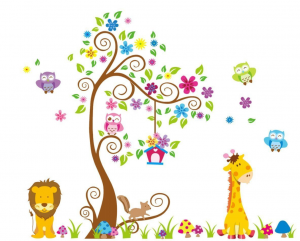 Not everyone wants to know the sex of the baby before it get here, and thats ok, doesn't have to add to any stress when creating the baby room. There are tones of themes you can choose from that can easily be for a baby girl or boy.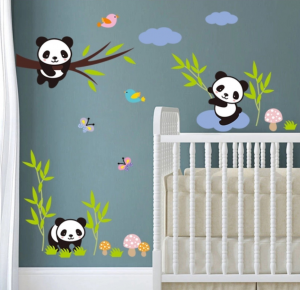 In many collections there are also matching linens and crib sets for you to choose form. Again you want to make sure you are choosing something that works together. I know a baby may not notice things don't match, but it is still a space in your home, and you will be spending a lot of time in there. You want it to be a comfortable space in your home for you and your baby.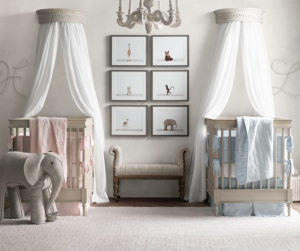 Now that you have your theme and colours picked out you can choose a crib and furniture set that also works with your theme. Transitional cribs are a very popular choice as you will get a lot more time out of it. Grey has also made a big come back, the wood tones were really popular for a while, but more and more I'm seeing parents move towards a warm grey colours for their baby rooms.
A big thing here is to enjoy the process, it can be expensive, sticking to your plan so you don't buy extra things you don't need will save you tons of money. Trust me I know how hard it can be, every time I walk through the baby section I see so many things I want to pick up, and have so many ideas of all the things I can do in a baby room.
Something else to keep in mind… Get the basics, your painting, furniture, and linens, and a few extra decor elements to make it all come together. Then when the baby comes, as you come across more things you may need you can pick some up along the way. This may also help take some of the pressure off if decorating overwhelms you
The final touches will be the linens and decor elements, you will want a lamp, maybe a night light, a couple shelves for some books and maybe a few bears. A comfy rug is always great addition. There are tons of options available to you to make the room comfy and cozy…
Once everything starts to come together it really gets exciting. There is nothing like the feeling of accomplishment when you plan and spend lots of time putting something together and then finally seeing the final product and its everything you wanted it to be.
When you are putting your room together I would love to see some pictures, please leave a comment below and let me know about your experiences and what you thought worked best for you.