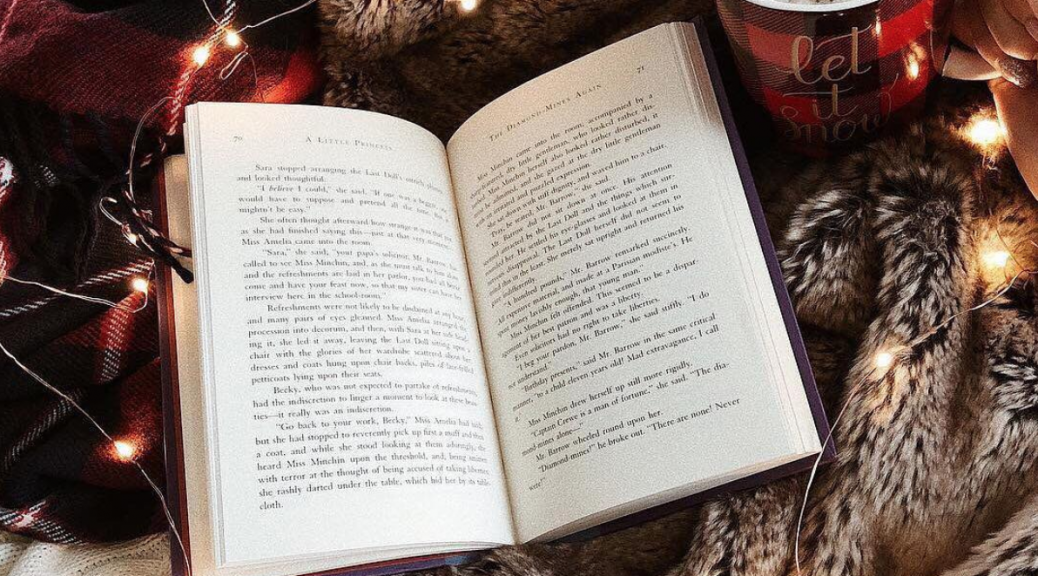 Creating a Cozy Rustic Living Space
Creating a Cozy Rustic Living Space
When the weather outside is frightful we all start to think of a warm spot by the fire. The go to theme for winter is a rustic cozy living space..
Winter has really been a tough one this year, tones of snow and slush, and record cold temperatures. All that in mind, there is nothing better then coming home after a long day at work to the perfect cozy space, just calling to you to warm up and relax. This type of living space has a phycological aspect to it. When you see a burning fire, wool and fur throws, lanterns with string lights and lots of throw pillows you instantly start to fell cozy even if your chilled form the outdoors. The key features to a rustic cozy space is fur, wool, wood detailing, throw pillows, candles or other mood lighting. The best part about these key features is that they can easily be added to a seasonal decor change in the home, a lot of these elements are easily packed up and stored till the next year.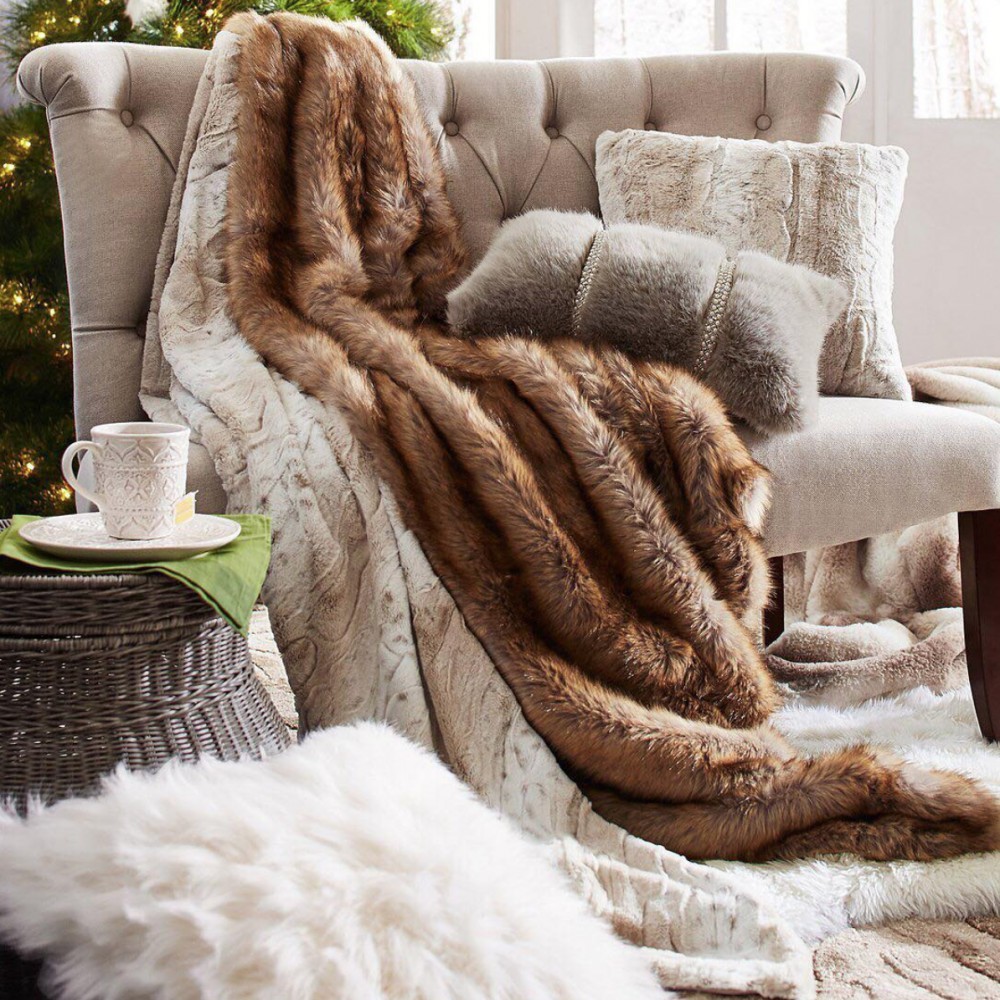 I found this greeat example from Pier Ones instagram account, its a great illistraction of the type of pieces you will be looking for to create your cozzy rustic look.
This image really captures the exact look you want to achieve. The layers, the colors, the mix in materials and mediums. Thats what a cozy rustic space is about. Just looking at the image you want to jump in with a cup of hot chocolate in your favourite track pants and thick wool socks.
Now when we are thinking about a color story you really do want to stick to a earth tones and warm color palate. The rustic feel is all the about the natural and raw materials. So you want to create that as best as you can.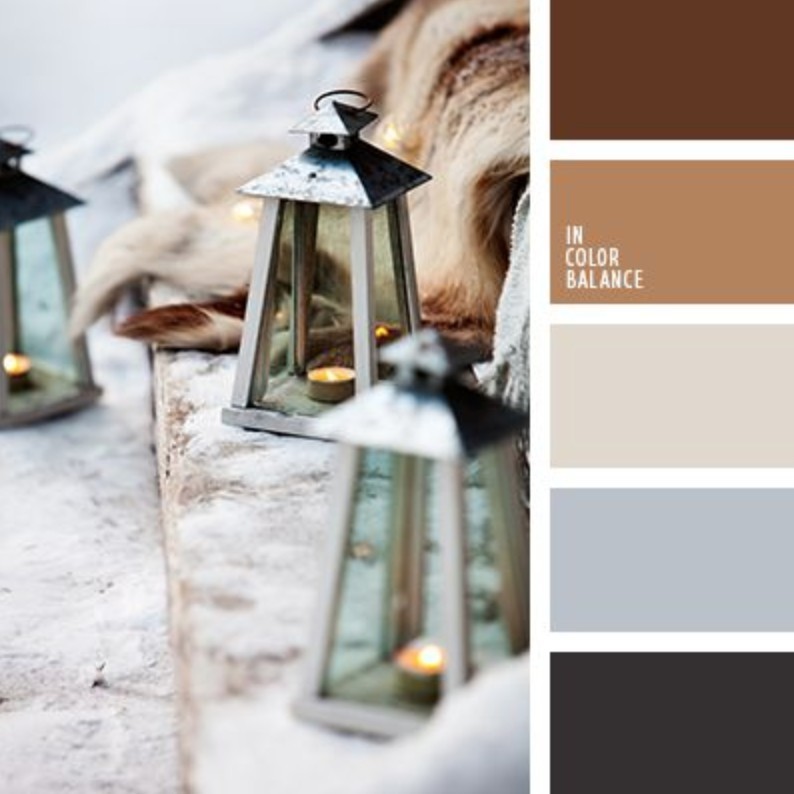 I really love the use of a great photo as inspiration for a colour palate. Sometimes we have an idea of the types of colours we like and want to work with but seem to have troubles finding the perfect ones. For every colour you choose there is the white scale version and the black scale version and of course tones of other variations in between. By starting with a photograph it will help guide your choices into the right direction.
It doesn't all have to match! how exciting is that. Rustic decor is one of those things that as long as you keep nature in mind you really cant go wrong, you can keep layering on different textures and decor elements until the space speaks to you the way you want it to.
The space also doesn't have to be perfectly organized and 'clean' looking. Rustic cozy decor looks lived in, throws hanging over couches and chairs, lanterns on the floor by the mantel or by a table with string lighting inside, a wooden coffee table with a few of your favourite books and the mug from your morning tea. A rustic living space looks lived in and welcoming.
It truly is the go to look of the season…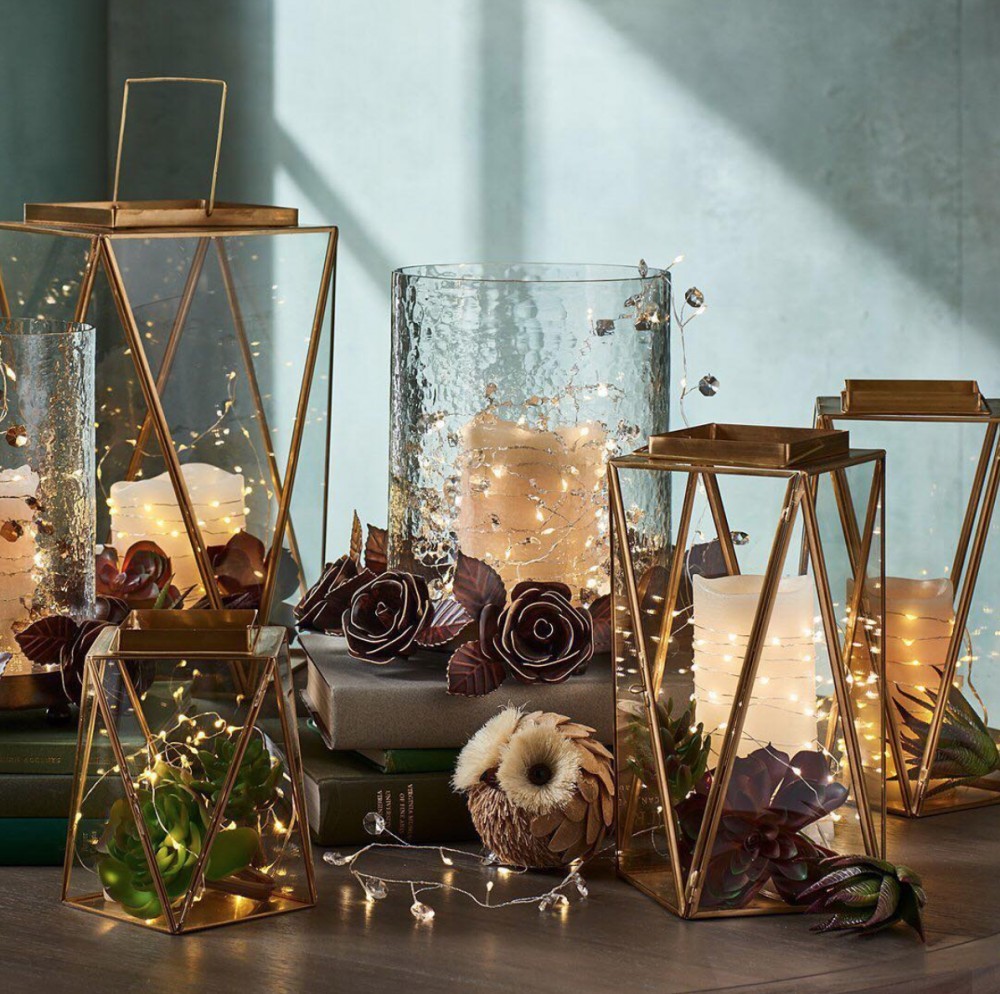 If it wasn't or the fact I may melt in fur blankets in the summer months I would leave my rustic cozy decor set up out all year around, it really is my favourite look. There are so many options for you to choose form, and many home decor places have lots of variety each your for you to choose from.
Price points can vary by store and items. Peir one has some great coupons and promotions sometimes, I am on their mailing list so I get all the flyers by mail to keep me in the loop. Home Since is always a go too when looking for decor items, it is hit and miss and sometimes you may have to go to a few different places to get everything you need. Those are usually the two places I start when Im building my decor ideas and then I  branch out from there.
In many of my posts I really focus on getting interchangeable decor pieces so I can easily change my decor elements seasonally. I like to do this because it is a lot easier to execute the changes and it doesn't effect the wallet as much. Finding cost effective ways to change things up really part of the decor industry. DIY is taking it by storm…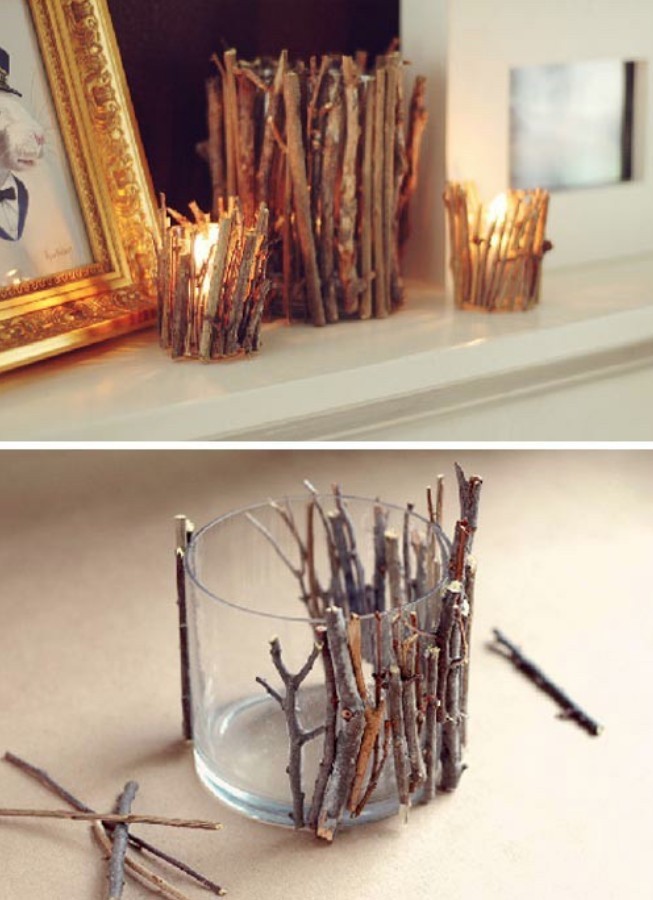 DIY is taking the decor world by storm, and for good reason. Why would you pay top dollar for things on store when you can turn it into a craft day at home. Now I know DIY projects aren't for everyone, some people don't have a lot of extra time, others just aren't interested in the process. But for the creative types, the would of DIY is a gold mind of creativity and projects. This simple project I found online is great, its simple and yet so perfect for the rustic theme we are trying to create. The materials themselves would be over all very inexpensive. The glass containers you could probably find in a dollar store and the rest could be collected on a walk through the woods or in your backyard.. Im definitely going to be making these for next year when I do my rustic winter set up.
If you have any other great DIY ideas please share them in a comment below I would love to hear some of your ideas…
I hope I was able to help get yopur creativity going and excited to set up your rustic cozy living space 🙂 I know I am.