Adding Metallics to Your Decor
Adding Metallics to Your Decor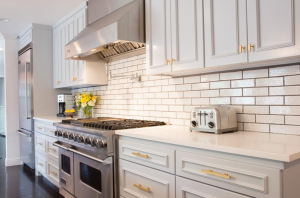 When you think about metallics you usually associate it with Christmas, or tacky decor, when really metallics can add a lot of dimension to your everyday space.
The most popular request by many clients when taking on a decorating project is for their rooms to feel open, and for their to be a lot of light. If you cant bring down walls and you don't have access to large windows in the space, the next best thing to capture the light is a metallic or reflective finish.
Take this kitchen above for example, they used a pearl finish for the tile in the backsplash. The light reflects off the surface of the tile which then makes the space seem brighter. Its simple yet effective.
Metallics can be brought into your room in many different ways. If you are someone that likes to seasonally change the look in your home, you may prefer to stick to accent pieces. If you like to do it once and enjoy it for a while, you can explore larger applications such as furniture or wall decor. The great thing with the colour variety that is available to you now is that the colour tones don't have to be gold or silver. You can get into champagne colours, rose tones, and many other great colours to fit any theme you have in your home.
To share some examples, here are a few gold tone metallic finishes…
Below we have some wall art, a lamp for your side table, and a black wallpaper with a gold brushed pattern on it… I am not suggesting to use all of these in one room. I'm simply showing you some things you can do within a colour story.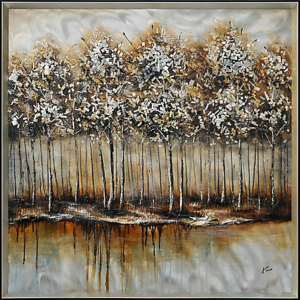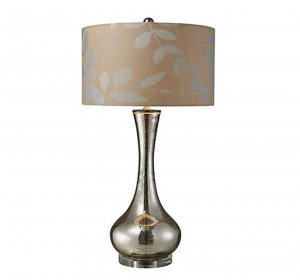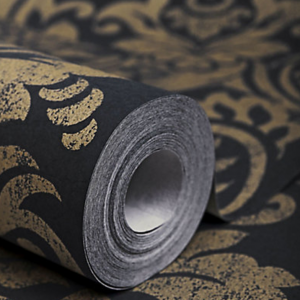 lighting fixtures and mirrors can be an obvious choice to add the metallic or chrome like finish into your space, not to say they aren't a great choice, but I'm suggesting to explore your other options too. I find that in many cases our favourite things end up being something you may never have thought to buy or use before, it's the out of the box ideas that usually get us the most excited…
Below is an example of how just changing the colour story can completely change the look and feel.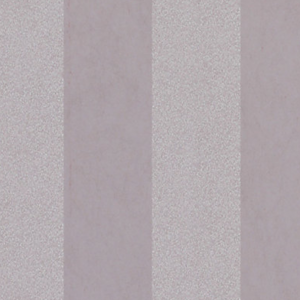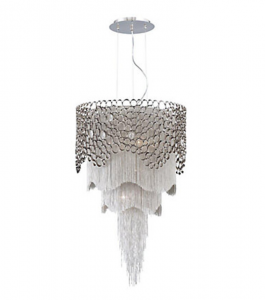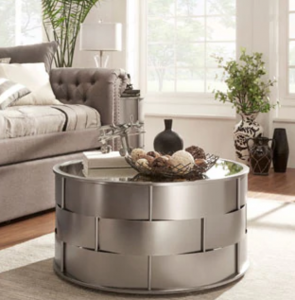 I talked about feature walls in a previous post. If you are someone who likes the use of wallpaper for your feature wall why not try one that has a metallic thread woven into it.
You can get creative, have you seen metallic ceiling tiles? I have seen a few options at Home Depot. They can be used for their intended application, the ceiling, or you could also use them for a wall, or a backsplash. You don't have to do the full wall, you could use the tiles to create a pattern or large shape to look like wall art. So many different things can be done.
We really could talk about this all day. Your options are truly endless, thats what makes this so much fun…
Do some shopping and some research to see whats out there and whats available to you. I can always help if you have any questions if you want to leave a comment below.
I always have different projects on the go. If something comes up ill keep this post updated…