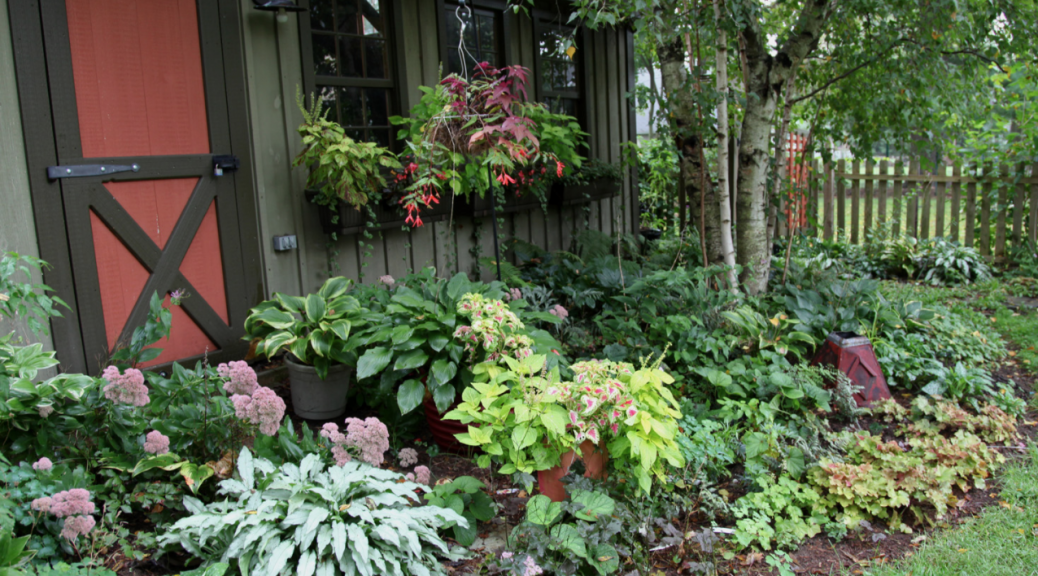 Shade Loving Plants
Shade Loving Plants
Planning for the shade spots in your garden can seem challenging. We all have that area in the garden that gets neglected because we just don't know what to do with it. I like a good challenge, and I'm hoping that we can discover some solutions for you here.
I don't know about you but I get excited when spring comes and I start to see all the garden centre's open with fresh new plants and planters. When is comes to your garden, just like anything, it is important to have a plan. Do some research, know what you like, this will give you a lot more confidence when you start shopping for your projects.
Next time your in the garden centre check out these great shade loving plant options that will give your shaded areas life and character…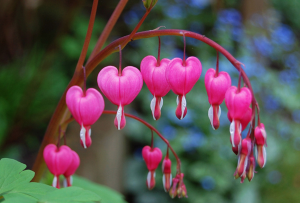 Bleeding Heart, this is a shade loving perennial. They bloom from early spring to summer. They can grow up to 47″ high and 18″ wide. They thrive well with other woodland type plants like ferns.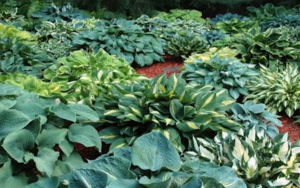 Hostas, this lovely perennial has beautiful big leaves, and can be found in many different sizes and colours. This plant does have a flowing spout that flowers in mid summer. The flowers grow off of large stems that grow from the centre of the plant. The colours of the flowers can also vary based on the type of Hosta you get.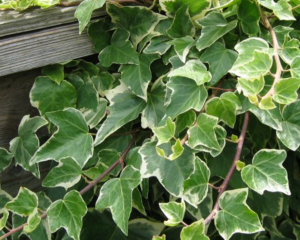 English Ivy, the ivy is a climbing plant, it as able to climb brick walls, fences, tress, and many more surfaces. In an area where there is  nothing to climb it will grow across the ground. This plant is valued for attracting wildlife, it will attract birds, different insects, even deer and other wild animals. Although it can grow in the sun, it prefers moist soil and a shaded area.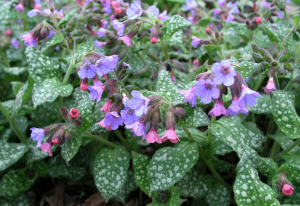 Jerusalem Sage, when planning your garden you may want to consider some ground covering plants. The Jerusalem Sage is a great ground coverer. When the flower starts to bloom it goes from pink to a purple as the flower ages. A good place to plant this plant is under tress or taller shrubs.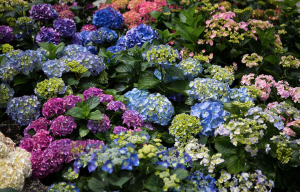 Hydrangea, this is another plant that comes in different sizes with different coloured blooms. This plant performs best when is has afternoon shade. The flowers grow in a head of blooms that flower from early spring to late autumn. This shrub like plant can grow to be quiet large so it is important to keep this in mind while planning, it can reach heights of 1-3 metres.
Lily of the Valley,  another great choice for a plant that will give you ground cover. This shade loving plant will grow under tress or tall shrubs. Lily of the valley is a perennial with delicate bell shaped flowers that blooms starting late spring, in areas with a warmer winter you can start to see blooms in march. One thing to think about when using this plant is that is grows like crazy and spreads. I can easily takeover a garden bed is not kept under control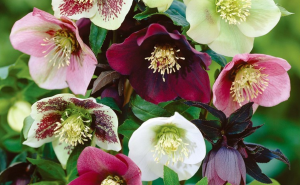 Lenten Rose, this plant is also know as the Hellebore, is a late winter blooming perennial. It will bloom from late winter into early spring. There is over 20 different species, some are known to be surprisingly frost resistant, and many are evergreen.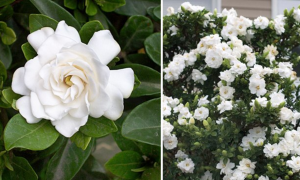 'Double Mint' Gardenia, this is a quick growing shrub that will start to bloom in the first season. Although this plant prefers sun it can survive in the shade. This shrub will grow 2- 3′ in height, with big 2″ blooms. The Double mint will flower from mid summer to early fall and can be very fragrant.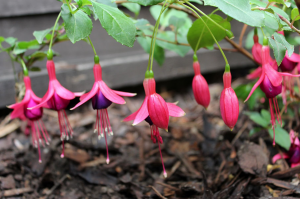 Mrs. Popple Fuchsia, this is a fast growing plant that blooms from June to October. They have a very vibrant coloured bloom that can make a really eye catching contribution to your garden. Makes for a great border plant in partially shaded areas. Is also popular in hanging pots for decks and patios.
This is just a sample of the different types of flowers that you can grow in the shaded areas of your garden. You can use a combination of a few or just choose your favourite one. I don't know about you but I'm really looking forward to getting my hands dirty in my garden this spring.