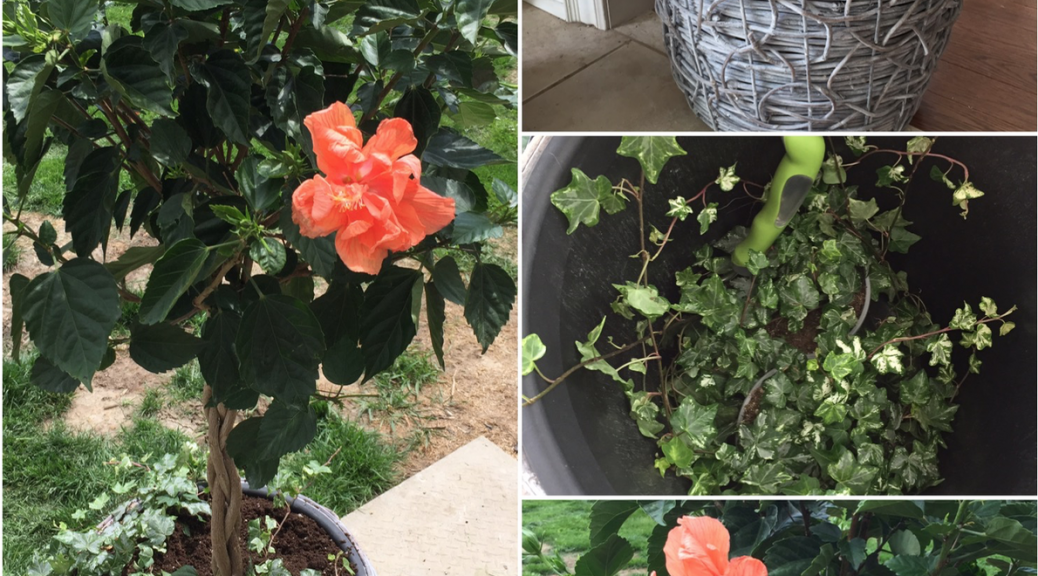 Growing Hibiscus
Growing Hibiscus
Hibiscus is a beautiful flowering plant that can be used as a great patio or terrace plant in the summer, but is also a great indoor plant all year round or during the colder months. Flowering plants love the heat and need sun in order to bloom, so make sure to pick the right spot for this wonderful plant.
Once you have the spot picked out its time for the fun stuff… The shopping…
I would suggest to start with finding your Hibiscus plant first, you will need to know how big it is before you pick out your pot. After you got your plant in your cart you can head on over to the pot section of the garden centre.
Depending on how big of a pot you pick out you my want to think of some fillers for the base of the plant. I chose to do some hanging Ivy. If you choose to use filler's make sure the ones that you choose need the same things your Hibiscus needs to thrive… sun, heat, etc
Next you will want to grab some good potting soil, some plant food (fertilizer) because flowing plants will require this, and some mites spray to protect it from bugs.
This next step all depends on what pot you get. If your pot has whole in the bottom for water drainage great, if it doesn't you will need some rocks at the bottom to hold the access water so you dint get rot.
I don't know abut you, but once I got all these things in my cart I was so excited to get my plants home and get it all put together.
I have a spot in the yard where I do my potting, it's my little getaway, I set all my materials up and dig right in… literally.
First you will want to put the layer of rocks in the pot if you needed them, then put the plant in the pot (still in its container) so you can see how much soil to put in before you place you Hibiscus in. After you have gauged that get the first layer of soil in. Carefully remove the Hibiscus from its pot and transfer it to the new one. After that you can start to fill in more soil around it filling the rest of the pot. If you got some fillers for the base, then once you have filled the soil around the Hibiscus add the fillers to the sides before you put all your soil in. Your pretty much done.
One thing to remember with repotting, DONT over water. The potting soil is full of moisture already, so you don't need to water the plants right away. Use the plant food you got according to the instructions. And the mites killer is something that is always good to have on hand so that you can address the issue right away when it happens so it doesn't transfer to other plants or greatly effect your Hibiscus.
Enjoy your great new addition…
I chose the perfect spot in my kitchen to keep the plant when its cooler out, but until then Im going to get to enjoy it on my patio during the summer months…. Next step, off to home depot to get some new patio furniture.