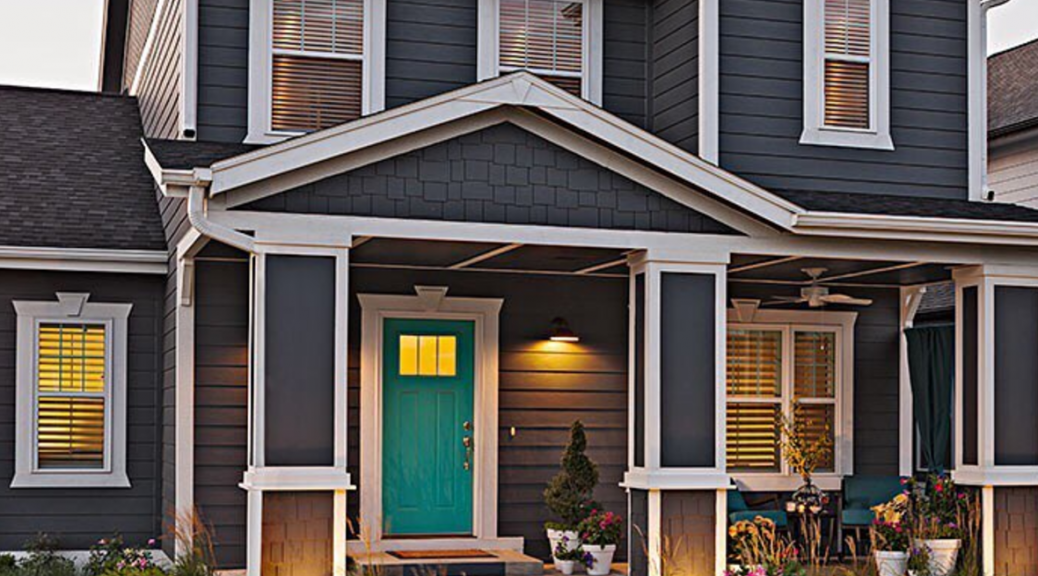 Staging Your Home
Staging Your Home
The spring and summer real estate season is here and it's moving in full force. If you are someone considering putting your home up for sale there are some things you should be considering…
As a decorator I have seen a lot of home owners make the mistake of not presenting their home to its maximum potential because they think the market right now will hold its own… This way of thinking is not completely wrong, but why leave any money on the table if there is still money making potential.
Homeowners and realtors used to put a lot of time and energy in staging a home before listing it. They would get a photographer to take pretty pictures, cleaners would keep the house spotless for potential buyers, the whole thing from start to finish was about presentation… Currently with this wild market, all those finer details have fallen through the crack, and so has some of the potential profits..
People are naturally attracted to pretty things, a well presented home is no different. For example, you could have two identical homes for sale. One is well presented, kept well, clean, and staged for potential buyers. The other home is priced well, same as the other, but is left as is with little to no effort to make a well presented listing. With the market being what it is there is a high likelihood that both properties will have multiple offers. The difference however is the nature of the offers, the second home mentioned will have a series of offers that match asking, may even increase slightly in order to get the property, the home owner is happy and a deal is made. The other property however has multiple offers from well qualified buyers, the home presents very well and has all interested prospects eager to be the ones that win the bid. That property has a much higher likelihood to go well over asking… It is always important not to forget a potential buyer will be more inclined to pay more for a home they can see themselves in, and feel they can be proud of, then one they look at as a choir once they move in.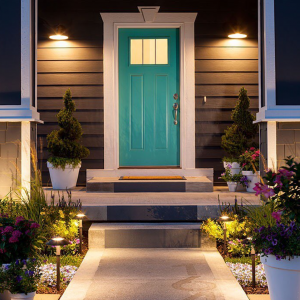 First impressions set the tone. The entry to your home should look inviting, fresh and clean. When your selling your home you have a sale sign on the front lawn, ever single car that drives by has the potential to be the buyer that puts out the premium offer that you accept for your home.
On the day of your open house, the prospects walking in will have already made a mental note of what they think of the home before they even step foot in the door. If it was a bad impression then it will take a heck of a lot more to impress them once they get inside… Have a buyer pull up to your home and instantly be intrigued, you already begin to check off the mental check list they have. You have won half the battle before it starts.
They walk through the door… Next step make sure your home smells fresh! Before a showing or an open house make sure all garbage is collected and out. Room defusers, candles, and essential oil vapour are great. They can make a big difference, and really set the tone. When you are presenting a home, you want to attack all the senses.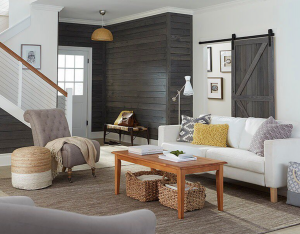 The interiors need to be clean! the less is more saying is so so true here. When your selling your home it is no longer about what you like, or how it makes you feel. It's about what your buyers will like and that will make them feel.
You want your spaces to tell a story, show the buyers the potential of the space, give them ideas of how the rooms can be laid out. You want to take the personal element out of it, think of it as a show room… By doing this it will allow the buyers to envision how they would work with the layout, and how their furniture could fit in the space.
So at this point you have impressed them with a wonderful and welcoming entrance. They enter your home and they are pleasantly introduced to a fresh smelling and inviting home. As they wonder through your main floor they seen clean spaces clear of clutter. They have started to think about how perfect this pace could be for them, exactly what they have been looking for… If you have a nice dinning set, set your tables, if not a great centre piece works. In the bathrooms roll or fold some towels on the countertop and but a fresh cut flower on top or a soap bar… We want to create presentations everywhere.. Its like the bow on a present, the wrapping seems to come alive once you put that ribbon and bow on.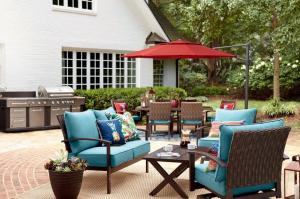 And last but not least… The outdoor living space. More and more, the outdoor living space has become a hot topic for potential buyers. People love to entertain and be able to enjoy the spring and summer months. And because the real estate market is at it;s peak during this time, as the homeowner you don't want to miss the opportunity to put the cherry on top by showcases a great outdoor space.
I'm not suggesting going out and spending money on a whole new patio set, build a deck and put in a pool. Work with what you got, get creative, if you need help ask your realtor for advise. You could simply have your patio set on your deck with some decorative cushions and maybe a centre piece on the table. Planters and a cut lawn go a long way, trust me!
At this point you have offered the total wow factor, and when it comes time for accepting offers and looking at what buyers are willing to pay, you will be happy you took the time to take these extra steps. You can also be more confident that you didn't leave money on the table by just trying to take advantage of a sellers market.
Oh and one more thing… Did this cost you a boat load of money… not at all. I won't tell you that staging won't cost anything at all. Typically to achieve what we talked about here, you would have wanted to higher a cleaning lady to give the home a good deep clean. You may have to spend a couple hundred on fresh planters for the front and back of the house. Possible a couple of decor items for the backyard. But overall nothing crazy.
Good luck with your home staging, leave a comment below if you have anything to add, or maybe need some ideas for your space…